Project Focus: Mary Queen of Scots' House

"Mary, Queen of Scots in captivity" (source: Wikimedia Commons)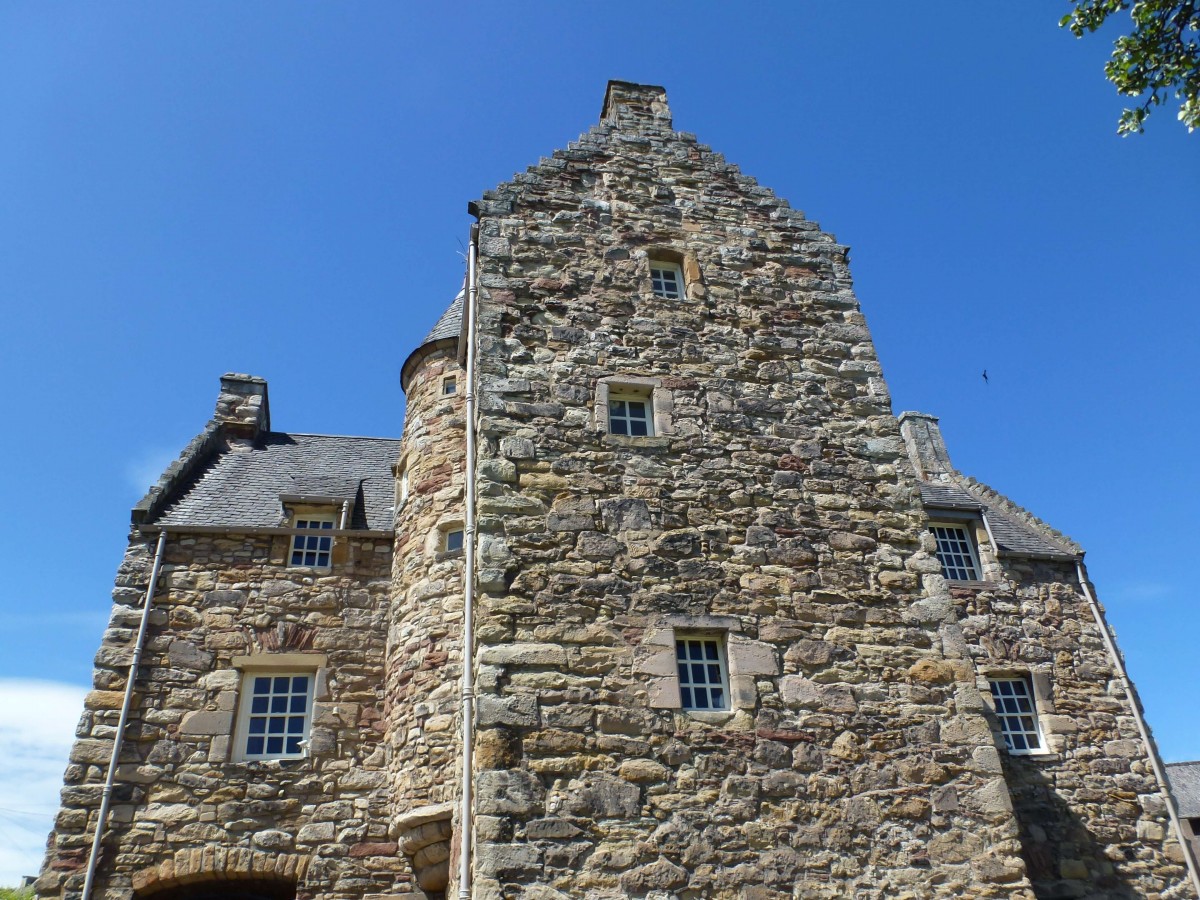 Live Borders Museum and Galleries curator Shona Sinclair commissioned a new audio guide for Mary Queen of Scots' Visitor Centre in Jedburgh, a four-star visitor attraction.
Two-time Edinburgh Fringe First-winning playwright Jules Horne, born and bred in the Borders, created the concept and the audio tour script: a narrator acts as tour guide and Mary Queen of Scots joins the tour, as a character in the dialogue. John Knox, a fierce opponent of Mary as she was a catholic and a woman, adds his voice too.
We were asked to provide trans-creation texts rather than translations, and the linguists took on this creative challenge with great zest and enthusiasm, aiming to create scripts which would be as captivating as the English source text. Period diction was required, e.g. in the first dialogue, Mary takes offense because the 21st century tour guide uses her first name, and she reminds him of the appropriate form of address for the monarch in her days, the 16th century.
The scripts are performed by English, French, German, and Spanish voice artists. Sound effects include period music from recorders and pipes – played by Matt Seattle, the well known Border piper from Hawick –, and a drum roll to accompany Mary's last words "Would that I had died in Jedburgh!", making the story of Scotland's tragic queen very palpable.
You can join Mary on her guided tour and listen to her comments on exhibits and her narrative of the dramatic events in her life, in English as well as in French, German and Spanish. The informative, captivating audio guides of approx. 30 minutes' length will take you on a fascinating journey through Mary's tragic life.
You find more information about Mary Queen of Scots' Visitor Centre on https://www.liveborders.org.uk/culture/museums/our-museums/mary-queen-of-scots-visitor-centre/, and more information about the imposing tower house which offered safety in Reiver times on https://www.thecastlesofscotland.co.uk/the-best-castles/scenic-castles/mary-queen-of-scots-house/.

Mary Queen of Scots House by Arthur Perigal the Younger – January 2, 1879 (source: Wikimedia Commons)
Back to the Blog